As I had written in my biography, PA is one of my interests. I worked as a disc jockey from 1992
until 2004 but quit because of the economy and lack of time. It is music that led me to working
as a DJ. When the music is good you want to share with others. Regarding sound, I have no limits
where others may. I can work as a DJ or do the sound for live bands on the other corner. I am a
perfectionist when it comes to perfect sound and light.
It was Somsong in the middle of picture who got me interested in electronics. In the right of the
picture is me when I was about 6-7 years old
Happy boy 1992 with Technics SL 1210 Analog Turntables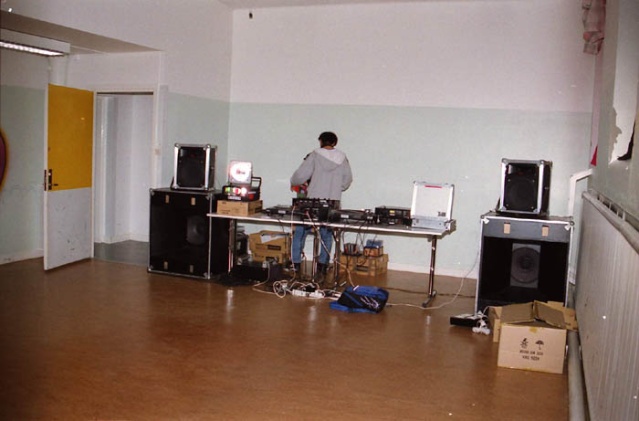 Class party for students 1993. Subwoofer JBL2226 and some cheaper mid-high
Sound check in the studio. Here is Technics SL1210 turntable with Gemini mixer 1993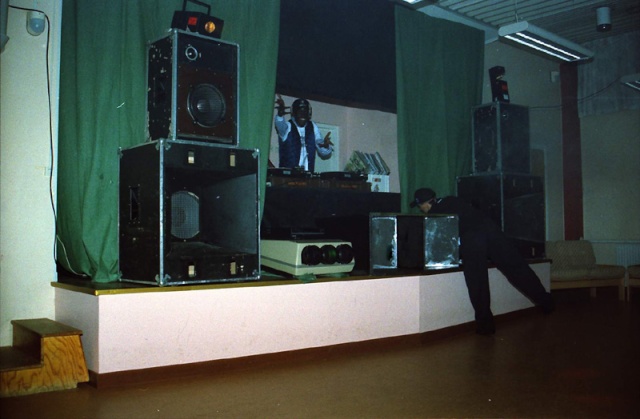 This Is My First PA i had from The Begining, It was With Simple 2-Way Full range speakers and
JBL 4560 Mid bass speaker. In the middle is home made Martin horn 1x15". It was very nice
speaker, but not good for transport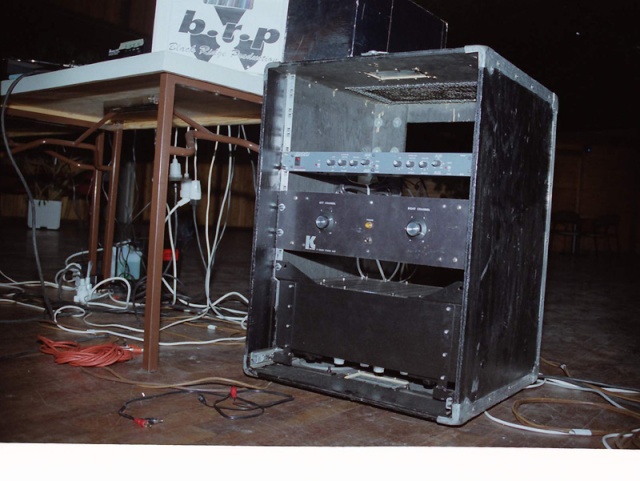 Power amplifier from Hagström made in Sweden and Hagström power amplifier was very heavy and
didn´t give good effect.The guy who sold this amp to me said that the effect was 1000 W, but I think
this amp can not be more then 200 W stereo. The Amp in middle was a Kustom around 130 watts each
channel. The Crossover is a Model from D.O.D 2-Ways.
This used mixer i bought from a guy, I had to remake some of the eletronics because it was ugly.
We used cd players by Philips and Fisher. We don´t have any Dual CD Player
Denon DN2000F release around 1997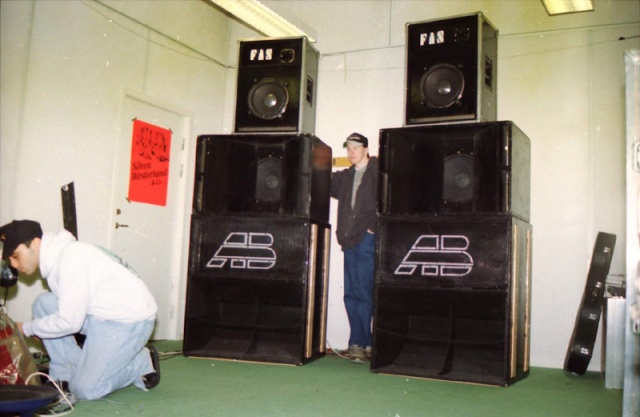 We got help from friends with the Rigs at a studio in Bräcke before a disco event the next day after.
The stuff on this pictures are Sweden Ask & Berg subs with 2 pc 15" Both side and midrange horns
reminds look a like JBL .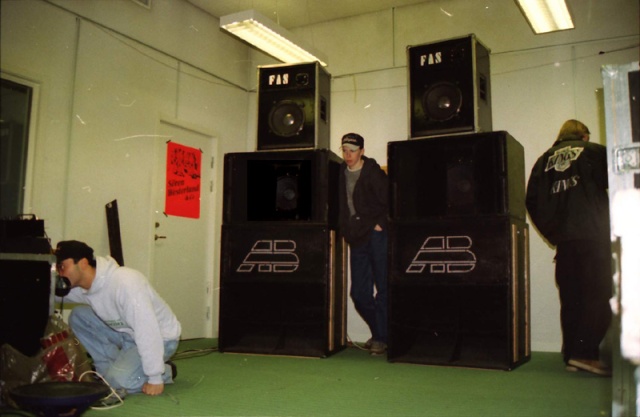 The amps to the woofers are QSC USA900 ( Subs ) and to the Mid-high Horn we used the Hagströms
amplifier.
On the stage here is dubble 15" speakersubs, W-BIN subwoofer at the floor 1x18" with D.A.S.
speakers

Another side of this Speakers the front near a baby Strobe Light , The Cabel Guy dosn´t Work
this night at this event.
The Subwooferhorn at the the nearest floor, Had them for a short while. Sounds good, but
to big place after the Event with transportation.
2-way Mid High used JBL 2206 H. In the middle is JBL 4560 horn with JBL 2226.
Martin horn 15" used for Low freqvency noise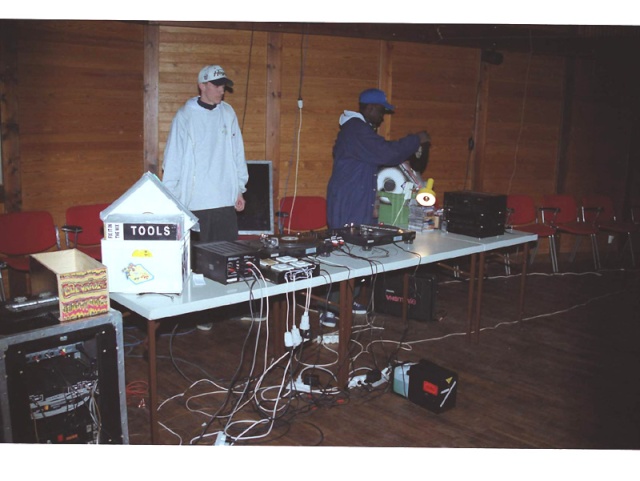 Our mobile disco wasn't very demanding spacewise. Here we just used an ordinary table and put
our equipment direktly on it. Turntable and mixer was not case mounted. You can't buy everything
directly from start.
Both of discjockey in picture are gone forever! And never come back in real world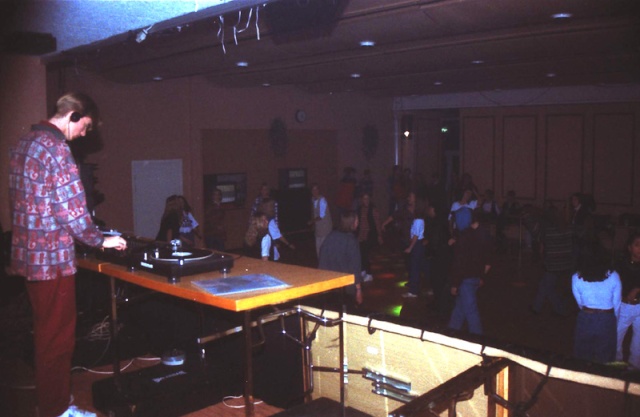 Bräcke Folket Hus 1993. Matsalen har änvänds som dansgolvet
Here is dubble subwoofers of dual 15" from Electro-Voice EVM 15 and two mid-high with dual 10" JBL 2122H. This system used 4 of HH VX-900 amplifiers to run Low and Mid-High speakers, then for treble used hagström amplifier from sweden.
This system don´t give deep base, becouse it was horn construction and fits only for disco.
แก้ไขล่าสุดโดย Admin เมื่อ Wed Dec 15, 2010 3:30 am, ทั้งหมด 1 ครั้ง
Admin




Posts

: 28


Join date

: 17/01/2010



Admin




Posts

: 28


Join date

: 17/01/2010




---
Permissions in this forum:
คุณ
ไม่สามารถ
พิมพ์ตอบ